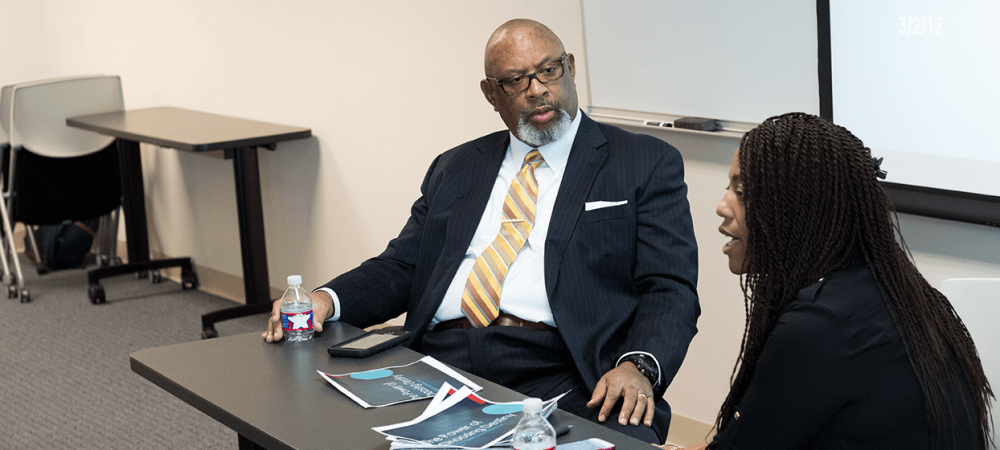 Augustus Corbett is the co-founder and lead pastor of Saltmakers Church and the founder of Augustus Corbett Ministries.  He has been preaching the Gospel since 1985 and has taught the Word of God at many conferences, crusades, revivals, and seminars across the North American, African, and European continents, seeing countless decisions for Christ through his ministry.  Additionally, he is a jobs and justice activist for the poor and oppressed, taking his inspiration from Matthew 25:31-46.
He obtained his Bachelor of Science degree in chemistry from North Carolina A&T State University and his Juris Doctorate from NCCU School of Law.  He is a practicing attorney but is phasing out of law to pursue full-time ministry.  He's the author of Education Injustice: How Public Schools Fail African American Males, and will be releasing a number of other books in 2017 including:  Transformed: How To Become A Highly Effective Christ Follower and Supernatural Soul-Winning.  He developed a discipleship course called Transformation 360, which consists of a workbook, online videos, and personal mentoring.
Through his many endeavors, and with the assistance of the Holy Spirit, family, friends and ministry partners, Augustus is fulfilling his mission of making authentic Christ followers by taking the Kingdom of God to the inner-city.  Click here, to learn more about the mission of ACM.
Booking Information:
Outside his local ministry and community, Pastor Corbett is happy to serve the Body of Christ in whatever fashion he can.  However, his expertise, knowledge, and anointing limit to three areas of ministry primarily—teaching, consulting and building leaders.
To learn more about the teaching ministry of Pastor Corbett, please visit his speaking page.
To learn more about his consulting services, please visit his consulting page.
To learn more about his leadership training, please visit his leadership building page.